COMMERCIAL
Waste Solutions
Performance Waste Solutions helps companies across the country lower the cost of commercial waste and recycling services and reduce the amount of administrative time they spend managing the process. As a client advocate company, our single-source waste solutions save our clients time and money.
PROVIDE VALUE
& Savings
Performance Waste Solutions provides value by evaluating your current agreements, developing customized solutions to fit your needs, negotiating better contracts on your behalf, and providing a single point of contact for all customer service issues. Our team implements, audits, and manages the program for you, allowing you to concentrate on your core business and leaving the trash to us.
COMMERCIAL
Recycling
Whether you have LEED certified programs or simply want to implement a plan that is environmentally friendly, our team will insure your waste solutions align with your goals and meet your sustainability requirements. Let us help you create diversion and compliance plans with zero waste initiatives.
Welcome to Performance Waste Solutions
We are dedicated to serving our clients and minimizing their commercial waste costs. Through our proprietary processes, we have saved hundreds of companies millions of dollars. We can help you stop throwing away your money!
Cost Are Rising, Are You Prepared? Download The Free Industry Trends Report Highlighting Why You Could Be Hit With a Surprise On Your Waste Management Bill
Performance Waste Solutions has worked with hundreds of companies across various industries
to instantly start saving money on waste services. 
Manufacturing & Warehousing
Food Service & Restaurants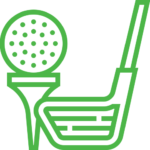 Golf & Country Clubs
Grocery Stores & Supermarkets
Retail Chains & Shopping Centers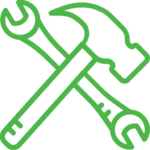 Construction
City/County Municipalities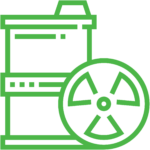 Hazardous Waste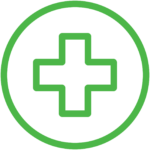 Medical Waste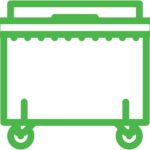 Junk Removal
Our experts go to bat for you and your company to ensure you aren't being overcharged for your waste services.
The first step in our process is to gather the necessary documents and resources needed to evaluate and analyze your monthly waste costs. We need to know what we're working with. We listen so we can understand how to help.
Next, our team performs a detailed analysis and audit of your waste bills. With industry focused experience, we evaluate your services and costs, allowing us to provide solutions and recommendations to reduce your expenses and make your waste removal more efficient while meeting your specific needs.
In the third and final step, our team presents you with our detailed solutions and recommendations. Upon your approval, our implementation team puts these strategies to work, saving you money immediately on your waste services.
"In addition to the $30,000 + in annual savings, you have successfully retrieved hundreds of dollars in credits from our haulers, all with no involvement on our end. The fact that you understand and audit each and every invoice provides an invaluable service to us."
"It is an honor and pleasure to share with you my experience working with your environmental team. I can't thank you enough for the time and energy your team put into the transition process. Your dedication to your clients was extremely apparent from the effort your team put forth making sure we didn't go without trash containers. Their tireless effort throughout the weekend was the reason we had waste coverage that following week."
"With a decrease in cost of $40,000 and the possibility of reallocating employee resources, we couldn't be more pleased with the outcome of working with Performance Waste Solutions. I would have never thought that working with a client advocate would produce this level of value."